WHAT ARE WUGS?
WUGS ARE OUTDOOR RUGS WITH A PATENT PENDING WEIGHTED SYSTEM BUILT ONTO TO THE BACK OF THE RUG. USING AMERICAN MADE STEEL, THE WEIGHTED SYSTEM HELPS TO KEEP THE WUG STRETCHED OUT AND FIBERS TIGHT TO PREVENT THE EDGES FROM CURLING AND KEEP THE WUG IN PLACE WITH MINIMAL MOVEMENT ON THOSE WINDY DAYS!
Quick Ship
WUGS Signature Collection on Sale and ready to be delivered!
WUGS WINTER COLLECTION
Available in different sizes
Regular price

From $133.00 USD

Regular price

Sale price

From $133.00 USD

Unit price

per

Regular price

From $133.00 USD

Regular price

Sale price

From $133.00 USD

Unit price

per
NEED A SPECIFIC DESIGN, COLOR OR SIZE?
SEND WHIT A MESSAGE AND LET HER HELP YOU CHOSE THE PERFECT WUG AND WILLOWS FOR YOUR SPACE
No More Curled Rug Edges or Rugs Losing Their Shape!
Outdoor rugs battle the outdoor elements everyday. Wind, rain, condensation, humidity, hot and cold temperatures. As rug fibers are put through the elements, they get wet and then dry out causing shrinkage release, rugs edges to curl and rugs to loose their shape, just like the rug being shown above!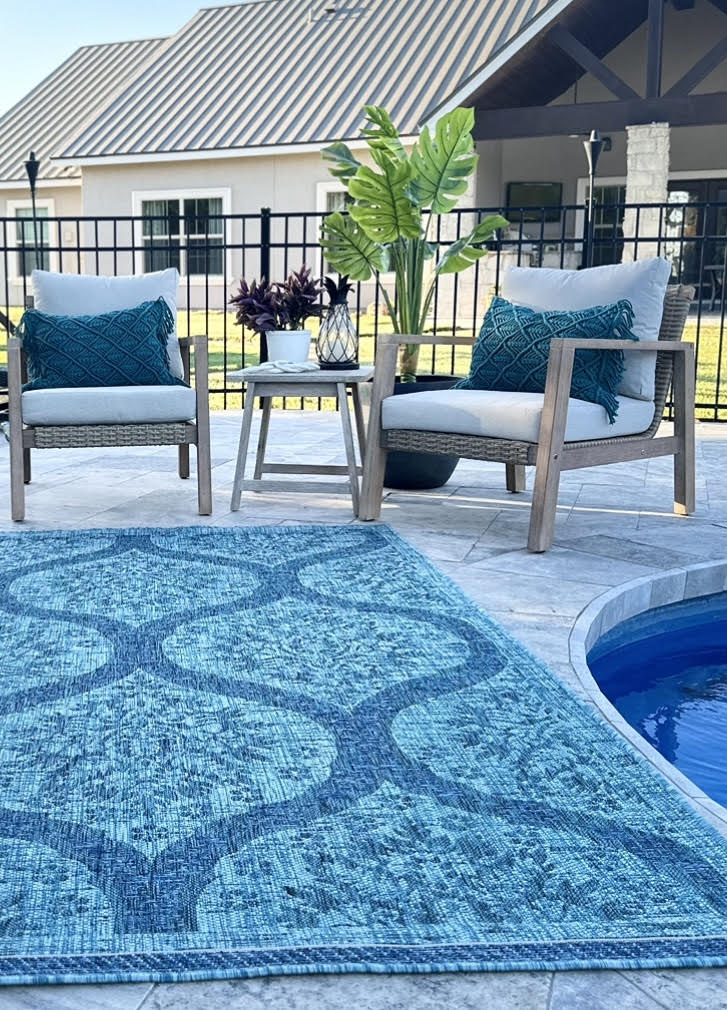 WUGS ARE THE SOLUTION!
No more needing to place furniture on the ends of your rugs to keep your rug edges down!
SHOP WUGS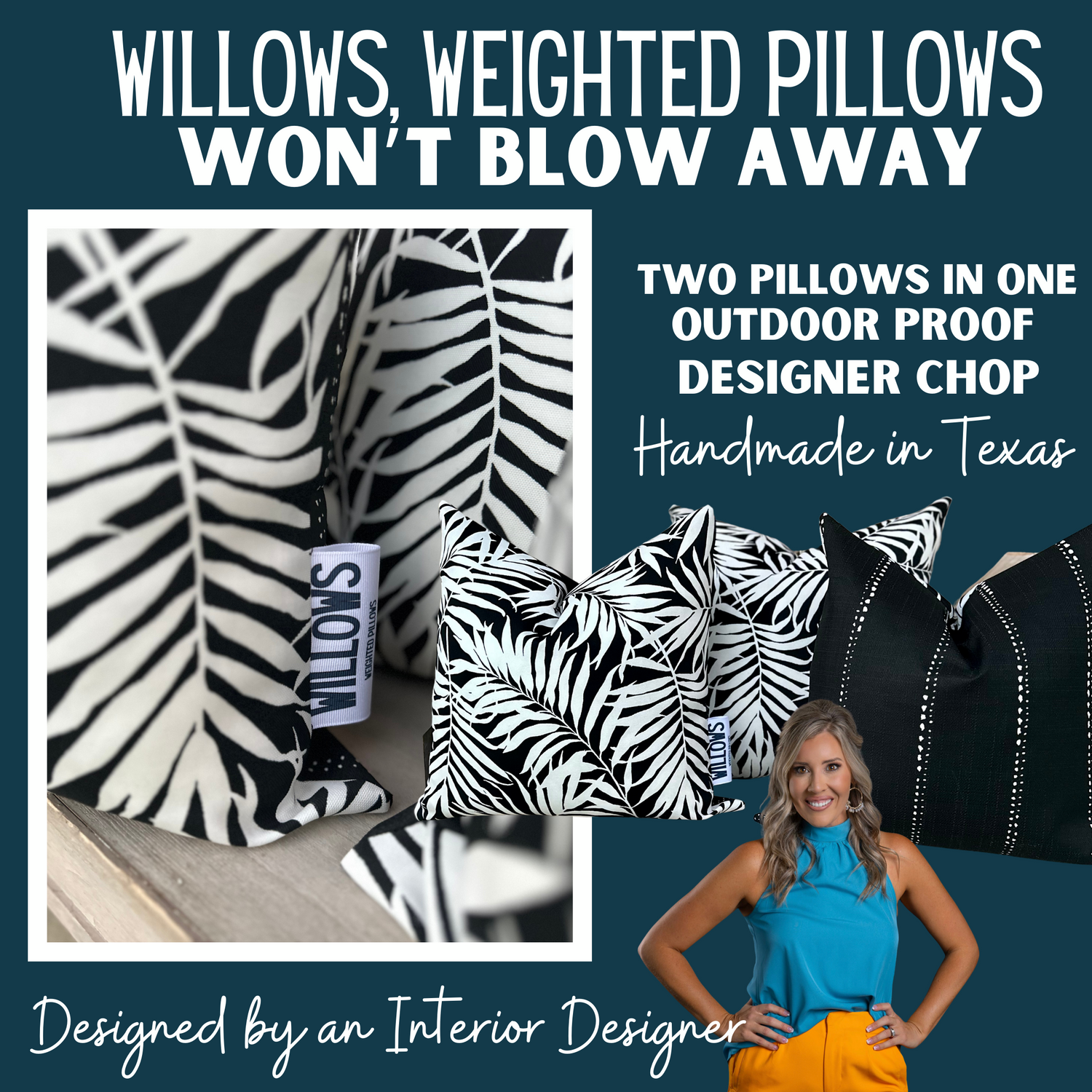 WILLOWS Weighted Pillows
WILLOWS are weighted outdoor proof pillows! Created with functionality, durability and aesthetic appeal top of mind! They are made with a blend of synthetic down alternative fill, outdoor proof fabric and weighted polypropylene pellets. WILLOWS won't end up in your pool or on the ground on a windy day and stay aesthetically pleasing with the designer "chop"!
SHOP WILLOWS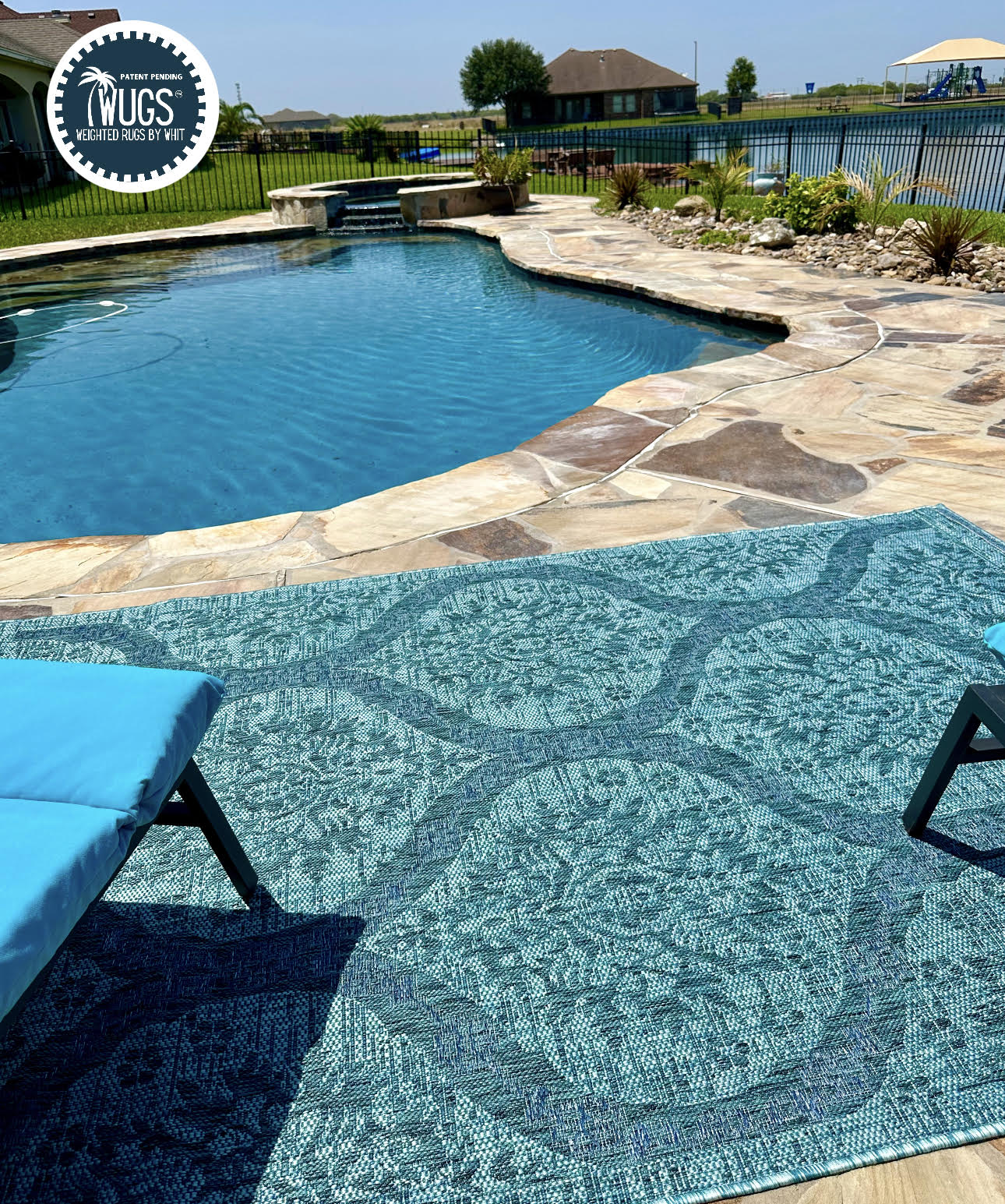 "I absolutely love my WUG!!! I'm so excited to have a WUG outside that won't curl on the edges, or blow around! Thank you Whitney and Darren for personally delivering my WUG and setting it up!"
-Jordan Mitchell
Shop the Whimsical WUG
Transform ANY Space with Our WUGS - Customer Approved!
THE PALM BEACH WUG

Looking for a solution to enhance your outdoor living space? Look no further than WUGS. Perfect for RVers, these versatile products are easy to clean and offer a practical way of adding beauty while remaining secure against the wind.

The WHIMSICAL WUG

Who wouldn't relax in this beautiful space? More relaxing and less worry about your rug edges curling up. Have confidence in the WUG keeping it's shape and keeping this space beautiful!

Our WUG is off to College!

Durable, maintenance free, long lasting and beautiful! Perfect for a college hangout space!
WUGS NEWEST LAUNCH THE ENTRY WUGS THE NAVY SAILS WUG

THE WHIMSICAL

THE LAGOON
THE 4x6 ENTRY WUG NAVY SAILS

Brightening up this entry! Make a statement with our newest entry WUGS!

SEABREEZE!

Adds the perfect pop of color to this back patio and will keep its shape, what more could you ask for in an outdoor rug?

The Wind and Wave WUG

Transform your outdoor space with our high-quality rugs. With our weighted system, you don't have to worry about curling edges. Perfect to have beside your pool!

For The Love of Palm

This beautiful WUG works perfectly to give our estibesties spa room a tranquil and calm vibe! Commercial or residential our WUGS can work in any space!

RAIN

Experience the beauty of The Rain WUG, a rug that will complement any space. Its non-curling edges and secure placement guarantee peace of mind. Crafted with durability in mind, it is built to last.

Sand And Stripes

Experience the perfect rug for island residents. Our weighted system ensures the rug edges won't curl, even in high humidity and wind.